We are all set with Connected App on Salesforce, now it's time to copy the settings to the Plugin on our site.
We will need to need to enter three fields to complete our connection to Salesforce.

Copy the Consumer Key, Consumer Secret from our Connected App page on Salesforce.
Navigate to Connection Settings by clicking on the Plugin name from your WordPress Dashboard.
Paste the Consumer Key, Consumer Secret values onto the Plugin Connection settings page

The Login Url is usually login.salesforce.com if you use a custom domain or a different link to login to Salesforce enter that link here. Be sure to type in the url.

Click Connect Salesforce. You'll be taken to Salesforce Allow Access page, prompting you to authorize the Connected App you created to access data from Salesforce.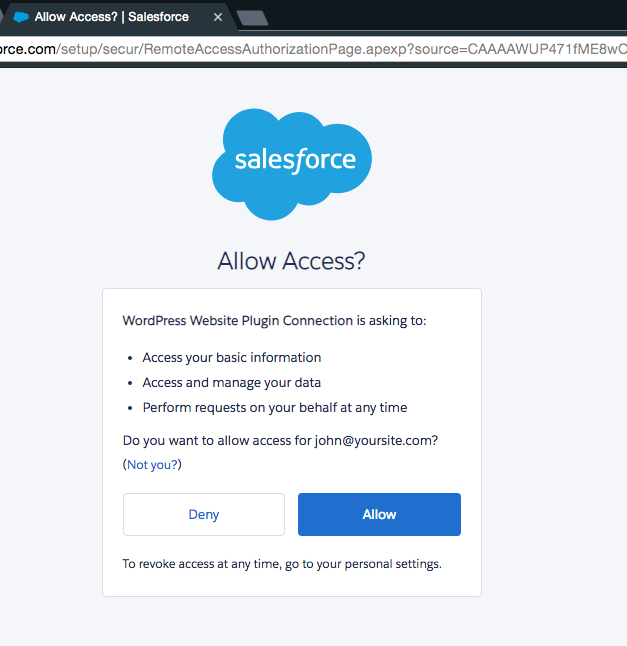 Click Allow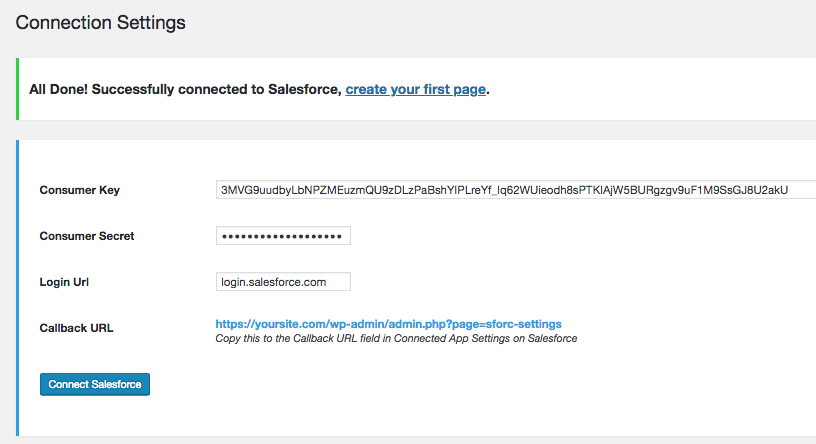 Cool Beans! Now you're ready to use Salesforce to create cards and tables with SawFish.